Fortunately AND unfortunately, I'm a pretty loyal Lululemon customer. As I've said before, the clothes fit well, look great, and function as they should. It's important to me to look nice in workout clothes, because they also act as "real" clothes for me a lot of the time. The bad part is pretty obvious, Lulu is expensive. I usually don't feel guilty about buying the basics since I wear them SO often. It does add up though.
I read about a pair of Old Navy crops that people swore by. Apparently, many clothing companies are starting to mimic the design of Lululemon clothing. I have to say, these pants really match up. They are the
printed compression crop.
Here they are on me:
Another company that has a slew of clothing almost identical to Lululemon is....Target! Who would've thought? I found running skirts with the same pleat detailing. I'm not really into them personally, but they really look so similar:
Pleated back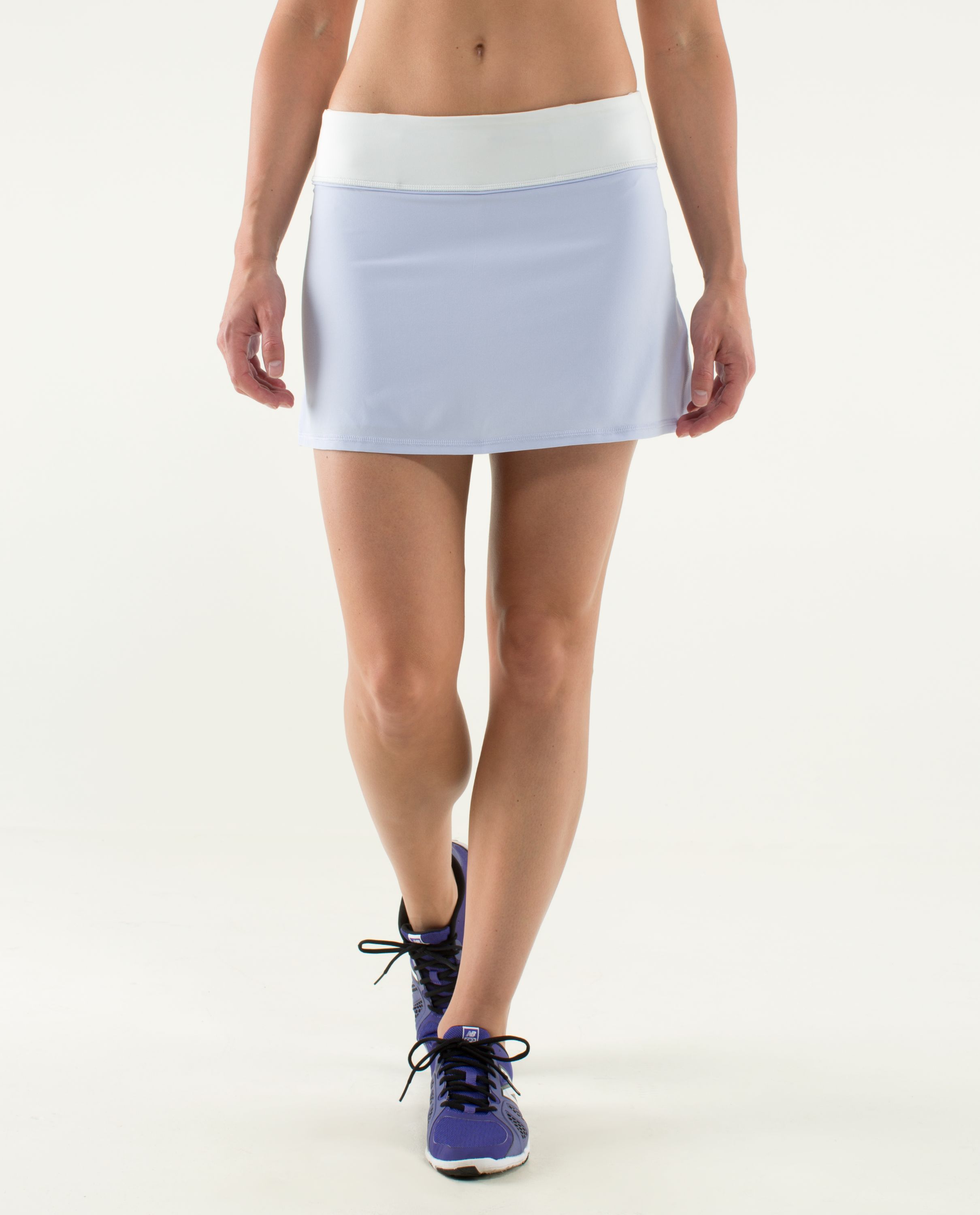 Lululemon running skirt
These shorts also are totally on point with my Lululemon speed shorts. They fit great, have the same hidden pocket details, and a cool contrasting back/front color. I got the gray and black version. See Lululemon's speed short
here.
After my Target run (so happy to go to the Target in the city, it has a lot more than the one near me in the suburbs), I went to ZAKTi to train one of my favorite clients, Kristin. She did a really hard workout today that turned out to be a favorite of mine. I hope it was a favorite of hers too! Check it out below. I didn't tell her the "jog" listed at the top was actually a mile run. We repeated this twice, so 2 miles by then end, but I think it would be reasonable to do it 3 times if you have the time.